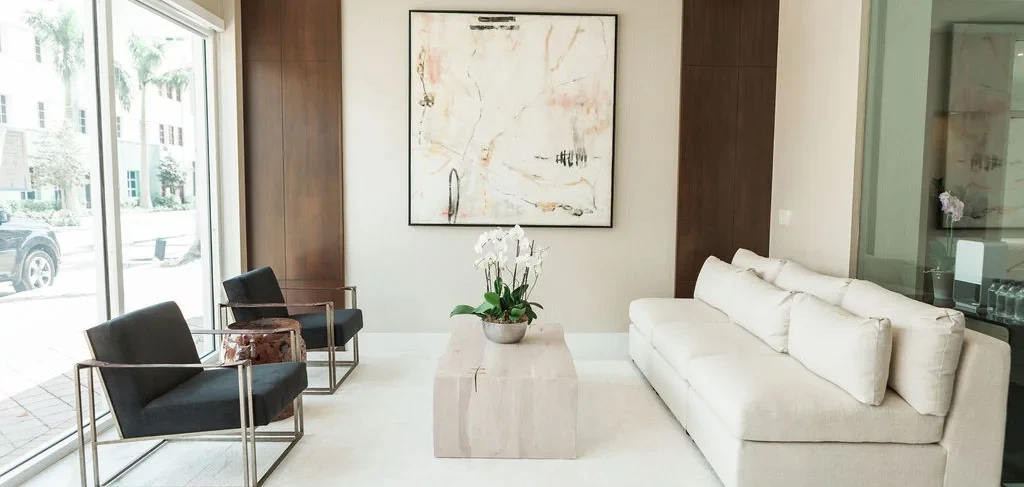 ABOUT US
Kioko is a unique specialty physical therapy practice in Boca Raton, FL that specializes in orthopaedics and manual therapy, the Schroth Method for scoliosis, and pilates & yoga therapy.
Sessions are all one on one, and are designed specific to each client's individual needs and take the whole person into account, not just a body part.
Our success stem not just from unique and expert training in a specific field, but also from being fully present with each client and having a mindfulness and evidenced based practice approach at the core of what we do.
Our success stems not just from unique and expert training in a specific field, but also from being fully present with each client and having a mindfulness and evidenced based practice approach at the core of what we do.​
"Pragnia" is a beautiful Sanskrit word that encapsulates this very approach. I love it, and it is the heart of how I do things.
Pragnia – It is the light of pure intelligence. It is whatever we bring our full attention to. It is practicing the skill of learning to see what we are looking at, and listen to what we are hearing so that we can get to the essence of understanding it.
WHO IS THIS PRACTICE FOR?
Individuals who want to get better the right way, the first time. No more wasted time going from therapist to therapist trying different approaches. We usually know within 3-4 visits if we are on track. In fact, I have a personal philosophy that I do not charge a session to someone if I cannot help them. That is why I only take on the cases with which I know I can significantly improve.​
Individuals with other orthopedic issues who have either had limited success in other clinics, or are seeking a private one on one approach that will get them better faster and without the ordinary hassles seen in most clinics.
Athletes for injury prevention and to establish musculoskeletal balance to keep them safe, strong, and injury-free.
Athletes who have had limited success at other clinics with "traditional" physical therapy – they come for the benefits of the LightCure Lightforce Laser, as well as a desire to integrate yoga for improved sport performance.​
Individuals who are either new or experienced yogis, and want a safer and deeper understanding of practice; many of my clients come for a few sessions to learn how to design a practice that is right for their body, lifestyle, and emotional needs, taking almost an Ayurvedic approach.​​
Individuals who are yoga practitioners but are either experiencing an injury that is not healing and need a boost to heal, or are recovering from an injury and want to learn how to safely return to their practice.​
Individuals who want to learn how to wisely and appropriately integrate mediation, breathing techniques, and yoga postures into their rehab program.
Individuals with scoliosis and postural dysfunction.
WHO IS THIS PRACTICE NOT APPROPRIATE FOR?
If you are seeking purely physical therapy intervention and are a Medicare B participant/recipient, unfortunately current Medicare laws restrict me from providing physical therapy in a private pay model. I am legally able to integrate yoga therapy within a private pay model, but please know that that is unlikely to be eligible by insurance for any possible reimbursement.
For clients needing therapy or wellness services outside of my scope of practice or specialty areas, I am grateful to have a solid list of exceptional therapists and colleagues to whom I refer, both locally as well as internationally. I am happy to facilitate those referrals to get you in with them as quickly as possible.
WHAT MAKES THIS PRACTICE SO UNIQUE?
Each and every session is entirely 1:1. We spend a minimum of 1.5 – 2 hours with you at the initial consult. The evaluations are exquisitely thorough and treatments are always included in that time as well. We want to make sure that all questions are answered so that you feel inspired and enlightened and the plan of approach makes sense to all.
My clinic is just the right size – not too big, not too small, and you are the only client working at your scheduled time. That means there is no client overlap or "double booking" as in most other clinics. Each person has my undivided attention and the opportunity for distractions is absolutely minimized.
Interventions, treatment, and outcomes are practical, functional, and efficient. We do things very differently than in standard physical therapy clinics – you will not find E-stim, ultrasound or weight machines here. We believe the body has the capacity to heal itself with minimal external equipment. The equipment we do use ranges from our Schroth wall bars, our Lightcure Lightforce Class IV medical therapy laser and the full suite of new, top of the line, Balanced Body Pilates equipment. We love to use simple things such as physioballs, therabands, sliders, Kinesio Tape (KT Tape), yoga blocks, and more to improve proprioceptive and kinesthetic awareness as well as optimize body alignment and mechanics during exercises. We find that people get better faster when they learn to properly use their body weight as resistance, and optimal alignment is part of the process. Less reliance on big equipment also means improved compliance with home exercises, which means better outcomes. So frequently, less is more!
Personalized, individualized home exercises in video and photo format shared via super easy to use app on all devices. Each client receives their own personalized library of exercises that they can easily access on their smartphone or tablet. Exercises are shown in video and photo format, with clear, concise and detailed instructions to ensure proper form at home. Exercises can be printed for those who prefer a printed reference. We are thrilled to be able to offer our clients this fantastic product to our clients. The other great feature of this exercise app is our ability to monitor compliance and easily share educational handouts/resources without worrying about lost papers.
Scheduling that is appropriate for you and the situation – whether that means once a month check in, once every two week progression session, two times a week, or a 4 day bootcamp for those persons visiting from out of town – you and I determine what frequency of schedule is best and minimizes your time away from work and family as well as keeps costs down to only what you really need.
Treatment that is right for you, not dictated by insurance limitations. Because my practice is insurance free, we are also limitation free. The best outcomes depend on your opinions, your input.
Over 20 years of outpatient orthopedic and clinical experience. Each of our therapists are seasoned professionals and experts in their respective fields, Meredith are able to offer the additional benefit of bridging wellness approaches such as yoga and pilates to their clients for truly addressing the needs of the whole person in the most engaging and effective ways. They are board certified at the highest level possible and integrate the principles of pilates and yoga in all they do to fast track their patients towards their goals.