WHAT IS THE SCHROTH METHOD?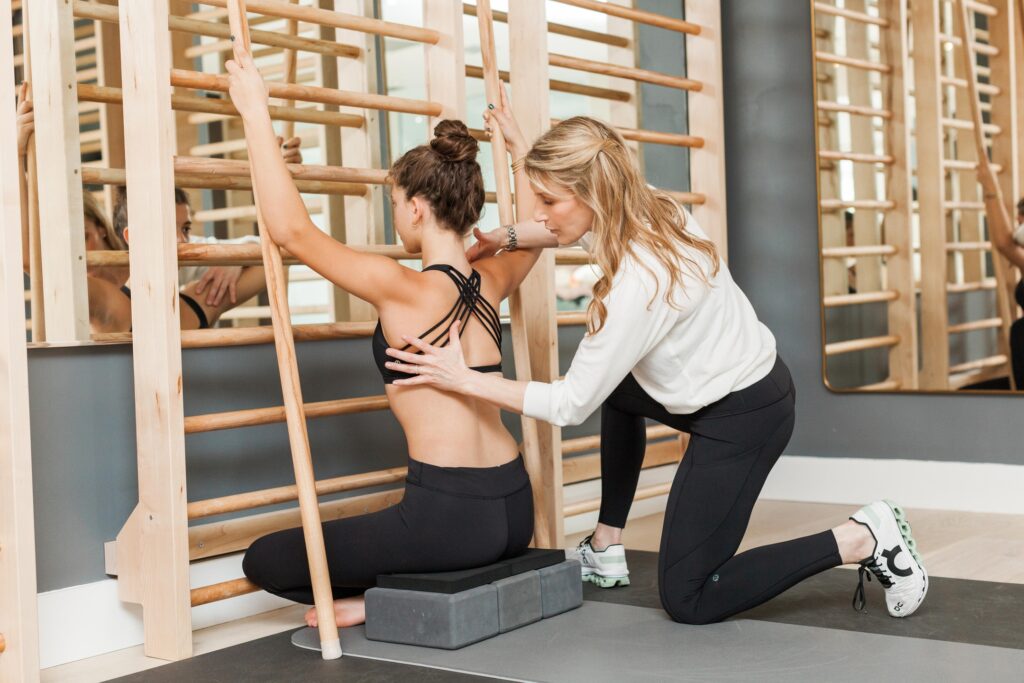 The Schroth Method is a conservative exercise approach to the treatment of scoliosis and postural dysfunction. The Schroth Method teaches 3-D correction of the spine, and is part of a class of exercises referred to as PSSE (Physiotherapy Scoliosis Specific Exercises).
The Schroth Method is one part of a multidisciplinary, collaborative approach to the
conservative management of scoliosis.
The exercises within the Schroth Method are performed in a variety of positions, each highlighting how muscles work against gravity in that specific position to open trunk concavities and promote de-rotation and deflection of the scoliosis. Every person is unique and exercises are determined based on individual
curve patterns, physical ability, age, and other factors.
Originally developed by Katharina Schroth in the 1920s for her own scoliosis condition, the Schroth Method later became the standard non-surgical treatment for scoliosis. It is currently supported across Europe and
is gaining a strong reputation in the United States for its effective and positive outcomes.
The Barcelona Scoliosis Physical Therapy School (BSPTS) was founded by Dr. Manuel Rigo in 2009, and is based on the original work of Katharina, and her daughter Christa Lehnert-Schroth.
BSPTS teaches the original principles of Schroth, with advanced concepts learned during years of
clinical experience and research.
Dr. Rigo is the son-in-law of Elena Salvá, who was a Spanish PT and studied extensively with Katharina and Christa Schroth. Elena Salvá pioneered the Barcelona Institute in 1968. Since then, her daughter, Gloria Quera-Salvá, together with Manuel Rigo (both medical doctors), have elevated and deepened the world's knowledge, understanding of, and conservative treatment of scoliosis.
THE BEAUTY AND PHYSICS OF SCHROTH IN ACTION
WHAT'S THE STORY WITH THE BODY BLOCKS?

The blocks are shifted and rotated to represent the regions of the spine (cervical, thoracic, lumbar and sacrum / pelvis) that are laterally, posteriorly and anteriorly rotated with respect to one's curve pattern.
The smaller side of the block represents the concave side of a curve, and the wider (and taller)
side of the block represents the convex side of a curve.