Luisa Martinez
Administrative Assistant
---
Hello! My name is Luisa Martinez. I just graduated from Florida Atlantic University this Spring 2020. I majored in Heath Science and minored in Health Administration.
I plan on getting my Doctor of Physical Therapy degree and I am currently in the process of applying to local programs.
My faith is a beautiful part who I am, and I trust that Christ has the best plan for me! When I am not studying or working for my amazing boss, Meredith, I am either flowing on my mat, sweating through a HIIT class, or spending quality time with my amazing boyfriend, family and friends.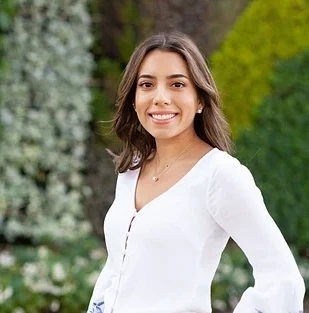 Mercy Johnson
Administrative Assistant
---
Mercy Johnson brings a wealth of resources to Kioko. As part of the administrative assistant team, Mercy helps coordinate client visits and keeps the office running seamlessly and efficiently. Her soft-spoken nature reflects the kind and resilient joy with which she approaches life.
As a former state leader in competitive swimming and water polo during her High School career, Mercy is now studying political science and pre-law at FAU. We are so lucky to have her as part of our team.